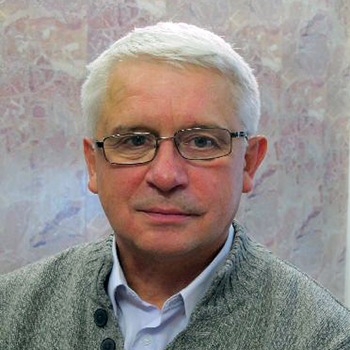 ---
Back in 2015 I read an interview with HSE Rector Yaroslav Kuzminov, where he noted that HSE was planning to establish a Physics Faculty because today truly global universities have to also offer natural sciences, which would be impossible without physics, mathematics, computer sciences, and engineering. In early 2016 the stars aligned so that we – a team of physicists from the Academy of Sciences and the Moscow Institute of Physics and Technology came to HSE with the suggestion that they establish a Physics Faculty based on the Russian Academy of Sciences' academic institutions, rooted in 'the physics and technology system' developed 60-70 years ago by Peter Kapitsa, and the HSE management supported this idea.
This system is built around two main pillars that Kapitsa formulated clearly, and which over a number of years had somehow been forgotten. First, teaching physics and mathematics from the firs year needs to be carried out by active academics who are globally recognized leaders in their areas of specialism. Second, intensive training for students in physics and mathematics throughout the first 2-3 years, and then – actively involving them in academic and research activity in key organizations.
Right from the start, the plan was for the Physics Faculty to be academic, and the HSE entity was based on the six leading academic institutions under the Russian Academy of Sciences' Physics Department, and the Physics Faculty structure was built around 6 departments based on these institutes.
Together with the HSE management, we started to prepare for our first academic year. The team organizers were initially grouped together in the International Laboratory for Condensed Matter Physics, which is still operational today, and a large proportion of its employees teach at the Faculty of Physics.
The instruction to establish the Faculty was signed by the rector on October 10, 2016, but we were already involved in the educational process, and from September 1 last year we launched a Minor in 'The World Through Physicists' Eyes: From Black Holes to Cubits', which continues to be a success. In that option we teach people who specialize in humanities, mathematics, and programming – or anyone interested – about the laws of nature that are all around us, in our daily lives. Children and their parents trusted us, and in our first enrolment we welcomed 14 people onto our MA and 26 applicants onto the BA offered at the Faculty. The Physics Faculty takes a slightly different approach to studies from other HSE faculties. This is due to the fact that the bulk of the educational process in physics takes place in the lab, so from the first year students need to be able to use that equipment, put it together, and carry out lab experiments.
We decided to move away from the standard approach all Physics Faculties take, which involves buying equipment tailored to the experiments planned. In our practical experiments the students put their equipment together themselves from the equipment and tools available, they are asked to carry out one of a number of experiments, under teacher supervision.
It turned out that this approach sparks huge interest among the students, they are willing to stay late – to 9pm even – and to spend their free time in the laboratories putting things together, arranging them, measuring them. This is exactly what we wanted – for our students to enjoy learning.
The faculty's main organizational processes are now almost complete. Currently the dissertation council for physics is being established, and the academic commission will have been formed by the end of the year.
As for our students, we have been able to attract kids who are interested in physics and really want to learn. They understand they're the first, that it will be harder for them and that is a fact. We discuss problems weekly with them – those that they identify and those that we see. And their achievements include winning a prize position in the Russian National Student Olympiad in Theoretical Mechanics.
This Olympiad has been held for many years, and over 30 universities across the country take part in it annually. This was the first time that the HSE had taken part in it, with first year students, even though it is mostly 3rd and 4th year students that participate. But our four students went and took third place!
The students, despite the obvious difficulties and opportunity to enrol in other universities, chose to come here – and they say this was because they liked the educational programme and teaching staff.
This is vital, and we will continue do our utmost to ensure that the educational programme we offer at HSE is the most appealing. I hope that, in time, we will become the country's leading physics faculty. There is a lot we still have to do, and I think that the outstanding atmosphere at HSE will continue to aid the further development of natural sciences.