A Year in History
2001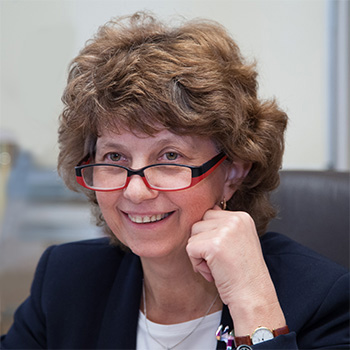 First Golden HSE Award Ceremony Takes Place
Natalia Savelieva, HSE Academic Secretary
---
The first Golden HSE award ceremony took place in 2001 on the Higher School of Economics' birthday, November 27, at the Moscow Palace of Youth.
The idea for the Golden HSE competition came from Natalia Osipova, who at the time was the head of the public relations division. We wanted to use the award to recognise the professional successes and achievements of our instructors, researchers, students, graduates, and student organisations.
There were seven different nomination categories, and candidates started being recommended during the first week of October. The selection process took place in two stages. During the first stage, members of the Academic Council used a secret vote to select the individuals they thought were most deserving, but no more than three for each nomination. The list of candidates was then placed on the university's website. The day before HSE's birthday, the Tenured Professors Board chose one winner for each category. Everything was kept secret, and the main task of the tenured professors was not to share this secret with their colleagues in order to maintain intrigue.
The ceremony took place with attributes characteristic of the Oscars. The envelopes were hidden, and the names of the laureates were announced. Warm speeches were given along with congratulatory messages. In addition, winners received a statue of a 'golden' crow. Aside from the actual winners of the award, the nominees were also honoured, as it is very important for someone to make it into the top three.
Later, informal online voting would open up on the website, where anyone could go to support a certain candidate prior to actual voting. Since 2016, laureates have been chosen not by members of the Academic Council or the Tenured Professors Board, but by a special jury.
New projects arise from Golden HSE nominations. For example, the nomination for 'Best Student Initiative' has turned into the 'Iron Egg' student award. In 2012, Golden HSE also got its first 'Silver Nestlings.'
For the university, the awards ceremony has always been the main celebration everyone looks forward to each year. It is an excellent reason to get everyone together, talk, learn more about one's colleagues, and celebrate their successes.
Years go by, the names of the nominations change, new categories arise while others disappear, but the Golden HSE awards are still full of happiness, a sense of oneness, and a feeling of being part of the very best the university has to offer. This is precisely what makes the Higher School of Economics what it is.
---