A Year in History
2006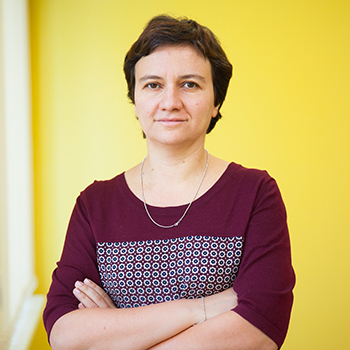 We Start to Create Our Young Faculty Development Programme
Maria Yudkevich, Vice Rector, HSE
---
In 2005, HSE created a system of academic bonuses, initially covering a small number of people. Academic bonuses were important incentives for HSE's star performers, but it also became clear that something similar was needed for young staff members. That is why, the following year, we developed an incentive programme - our staff programme (initially known as the Human Resources Reserve Programme).
Last year we marked the 10th anniversary of its creation. Over this time, around a thousand people have passed through the Young Faculty Development Programme, and about half of them work at the HSE today. This means that, in all our faculties, in diverse positions, there are people who went through this staff programme, they understand and share the university's values, and know each other – which is also important.
Officially, the programme is now called the Group of Young Academic Professionals, although it is still colloquially referred to as it was in those first days. We renamed it so it no longer bore any association with the substitutes' bench. This incentive scheme has nothing to do with substitutes, it is focused on working with newcomers here and now, and in any case, in HSE wherever someone is able to do something – they get the opportunity to do it, they are not left to sit it out 'in reserve' like footballers on the substitutes' bench.
The programme focuses on new members of university staff. Its goal is to smooth the process of their adaptation and acclimatisation to the university and it also serves to aid their professional growth. People who are classed as part of this programme are not necessarily only those who joined HSE form other universities, many include our former students and graduate students who now want to work here. The staff programme is filled on an open contest basis and people with diverse experience are welcomed. If, in the past, we only accepted those under 30 through this route, now it is also open to older applicants.
There are three categories under this initiative: Future Professors, New Researchers, and New Teachers. Each offers slightly different opportunities to participants. For example, Future Professors have the opportunity of international placements, while teachers and researchers are able to receive monthly bonuses. But the key elements – information support, adaptation support, involvement in University projects – are the same for each category.
The programme offers several different types of activity. For example – off-site seminars, at which current and former programme participants meet with the University management and experts. These seminars, held autumn and spring, help familiarize them with the University's mission – learning about what we do. Year-round there are methodological workshops to help hone professional skills – open to anyone interested. Programme participation is for two years, after the first year we review the individual's performance, as in each category there are specific requirements that must be met to continue on to the second year, and on that basis we decide if individuals will stay on the programme another year.
After completing the programme, there are no obligations for either programme or participants, but we do try to stay in touch with former participants, and many help in future years working with programme participants.
---